Studio
Lerche
's authentic collection premieres in October
---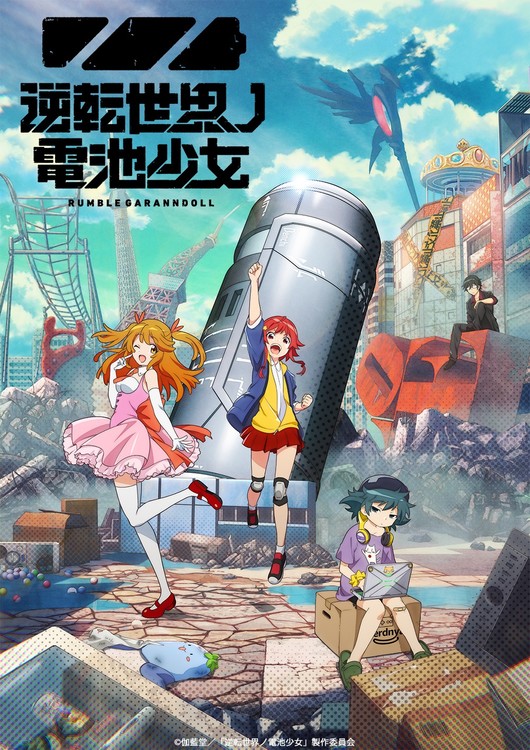 The official web site for the unique anime Gyakuten Sekai no Denchi Shōjo: Rumble Garanndoll (actually, Turnabout World's Battery Lady) revealed the present's opening and ending theme track data on Friday. Mia REGINA will carry out the opening theme track "Fever Dreamer," and Aina Suzuki will carry out the ending theme track "Reverse-Rebirth."
The anime will premiere in October, and stars:
The story begins in 2019, simply earlier than the change in historic eras for Japan. A rift to a different dimension abruptly opens within the skies above, revealing a "turnabout" alternate world known as "Shinkoku Nippon." This parallel model of Japan maintained its militarism and stays caught within the Showa period. Shinkoku Nippon invades our Japan with its "Genmu" gasoline weapons (on which our personal fashionable weapons don't have any impact) and large humanoid "Garan" weapons. The invaders instantly take over our authorities and all however conquer Japan. In consequence, our Japan by no means ushers within the Reiwa period.
A decade later, our Japan has been revamped as Genkoku Nippon, a puppet state of Shinkoku Nippon. Beneath harsh censorship, the as soon as thriving manga, anime, idol, and comparable sub-cultures have fully died off … or so it appeared.
Masaomi Andō (School-Live!, Scum's Wish, Toilet-Bound Hanako-kun, Astra Lost in Space) is directing the anime on the studio Lerche. Makoto Uezu (Scum's Want, The Heroic Legend of Arslan, Kengan Ashura) is overseeing the collection scripts, Akio Watanabe (The Fruit of Grisaia, The Eden of Grisaia) is the unique character designer, and Keiko Kurosawa (Astra Misplaced in Area, Scum's Want) is adapting these designs for animation. EGG FIRM is producing the anime.
Sources: Gyakuten Sekai no Denchi Shōjo anime's website, MoCa News
---